Welcome to the Academy of Art University Automobile Museum!
The Academy of Art University Automobile Museum presents a tantalizing glimpse into the history of the art and design of automobiles. Displaying cars from this expansive collection, among them classics from Alfa Romeo, Bugatti, Jaguar, Packard, Duesenberg and Cadillac, the museum preserves an integral piece of international automotive culture.
Schedule a Visit
The Academy of Art University Automobile Museum is located on the corner of Washington Street and Van Ness Avenue in San Francisco.
Address:
1849 Washington St
San Francisco, CA 94109
Hours:
Tuesdays from 11am — 1pm
Thursdays from 2pm — 4pm
Pricing and Entry Information:
AAU Students: Free
General Admission: $15
Senior/Military: $10
Kids under 12: Free
Admission is Cash Only at this time
Masks are required for entry
Collaboration with the School of Industrial Design
For students of the University's School of Industrial Design as well as automotive enthusiasts alike, this non-profit museum evokes an appreciation of the exquisite craftsmanship of the past while inspiring the design and creativity of the future. Come and experience these exhilarating automotive designs for yourself!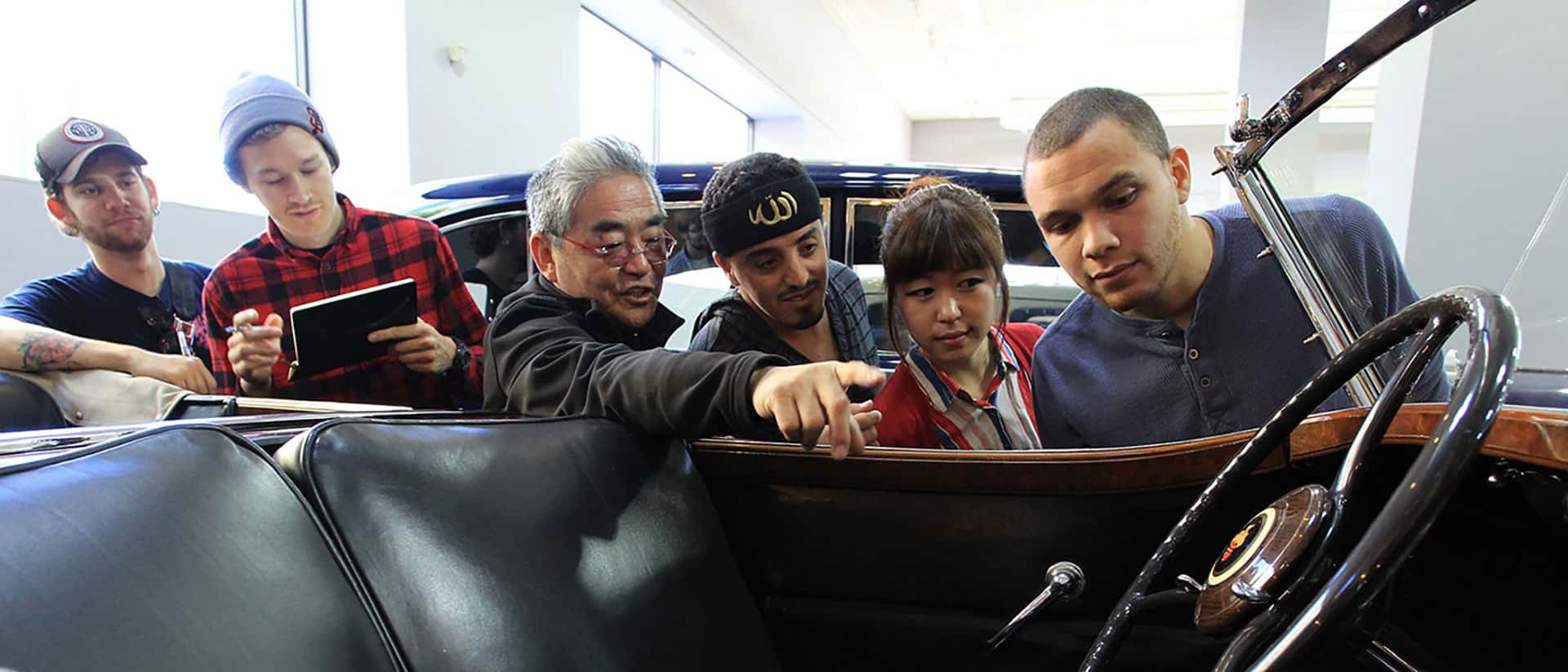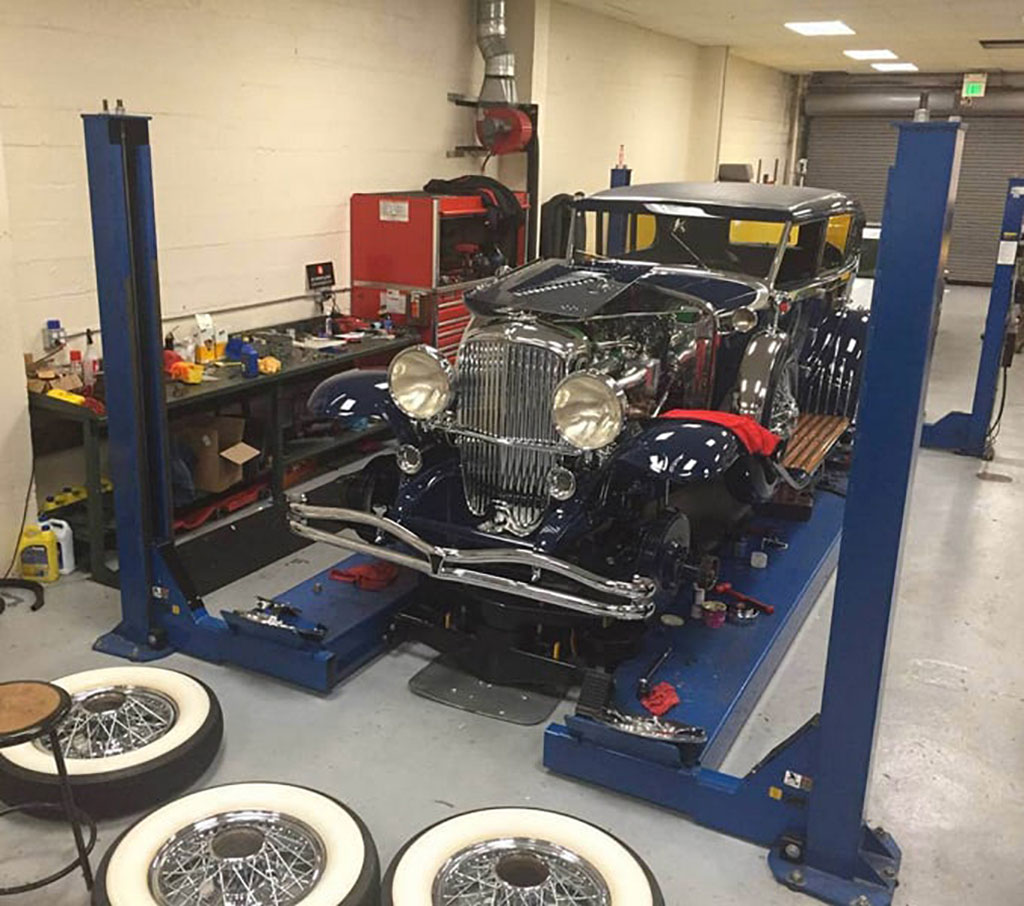 Automotive Restoration Degree
Recognizing an industry demand for talented entry-level automotive restorers, the School of Industrial Design has launched a new Associate of Arts degree in Automotive Restoration. The vintage Automotive Restoration program prepares students for a career dedicated to the preservation and restoration of vintage cars.